Discover your next adventure…
On the Around the Mountains Cycle Trail, part of Ngā Haerenga Great Rides of New Zealand.
Embark on an unforgettable adventure in the picturesque wilderness of southern New Zealand with the Around the Mountains Cycle Trail! This unique trail takes you from the bustling energy of Queenstown to serene agricultural landscapes of Southland, showcasing a range of contrasts.
Cyclists of all levels will be thrilled with the diverse experience offered on this 186km trail, which can be tackled in either direction, starting from Kingston or Walter Peak. Take your time and enjoy the journey at a leisurely pace, it's an easy trail to conquer!
Ride the road less travelled!
So, what are you waiting for? It's time!
Adventure and sustainability on Around the Mountains Cycle Trail
Sustainable travel is about making responsible choices that promote environmental, social, and economic sustainability while providing a unique and authentic travel experience.
The Around the Mountains Cycle Trail offers the opportunity to explore the stunning region of Southland while minimising your impact on the environment and supporting local communities,
Our communities are committed to showcasing our regions stunning natural beauty while preserving it for future generations and openly welcomes visitors to experience our place encouraging responsible and sustainable travel practices.
Every effort has been made to use sustainable building practices and materials on the Around the Mountains Cycle Trail. The Cycle Trail operators work closely with local communities to promote environmentally friendly practices such as recycling and reducing waste.
Trail Update following flooding event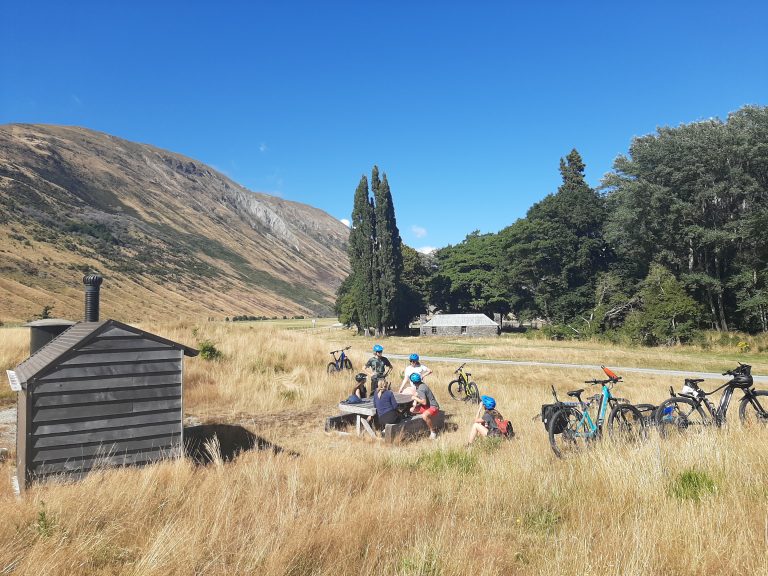 Want to hear all the latest trail news?
Be the first to know about new attractions, providers and track updates. We're a good penpal. Promise.