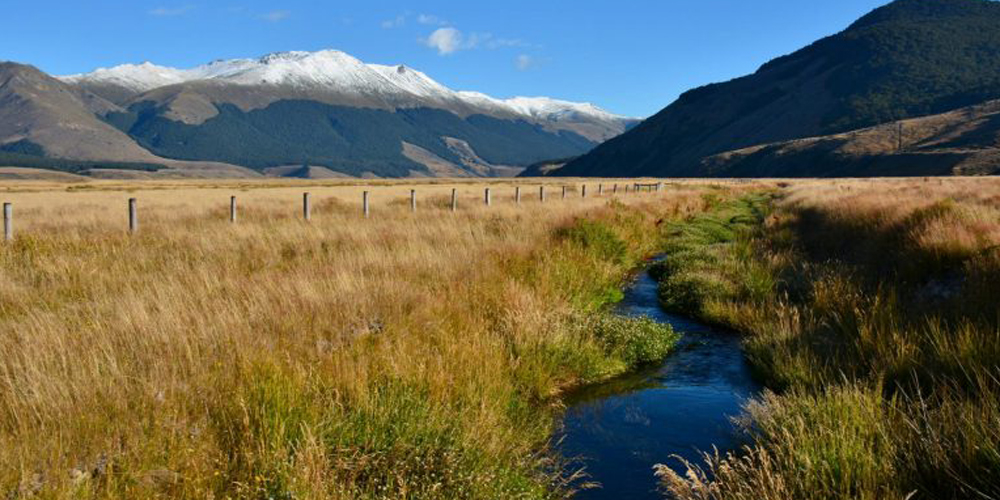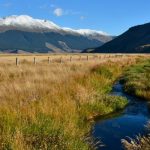 Eyre Mountains/Taka Ra Haka
Explore the relatively undeveloped conservation park Eyre Mountains (Taka Ra Haka) which is comprised of over 65,000 hectares of open tops, tarns, river valleys and a rugged mountain range that climbs up to 2000 meters – the highest peaks in Southland outside of Fiordland. A great variety of flora and fauna call this area home, sandwiched between the dry schist country of Otago and the rainforests of Fiordland.
The park provides unique opportunities to enjoy a backcountry adventure in an isolated setting. Various tracks and routes for tramping, mountain biking, horse trekking and 4-wheel driving pass through river valleys and along spectacular mountain tops, and hunting is also popular in the area.
There are limited but challenging climbing opportunities including Eyre Peak at 1969m and Jane Peak at 2022m. The headwaters of the Upper Mataura and Oreti Rivers flow through the park, providing fantastic trout fishing. The mountains are not recommended for inexperienced outdoor people as the terrain of the park is remote and physically demanding while weather patterns can change dramatically with little warning.
For the less adventurous who want to experience this scenic landscape, the terrain at the southern end of the park is more gentle and accessible. The Irthing Valley Picnic Area, with its toilet and barbeque area, is a great picnic and camping spot for families.
There are also plenty of other good camping opportunities throughout the park for self-sufficient campers. There are several beech clearings near hut sites suitable for pitching tents, as well as opportunities to camp in open valleys. There are multiple basic DOC huts throughout the park for visitors to use – no bookings are required. Make sure to visit Beech Hut and the tiny Dog Box Hut, two of the oldest musterer's huts remaining in Southland.
Ride the road less travelled!
So, what are you waiting for? It's time!