Mavora Lakes
Mavora Lakes Park is an impressive landscape of mountains, lakes, forest and tussock grassland, recognised as part of the Te Wāhipounamu/South-West New Zealand World Heritage Area.
The park's main features are two lakes named North Mavora and South Mavora. Stunningly beautiful and awe-inspiring, areas of the park were used as a filming location for some scenes in the Lord of the Rings film series: Nen Hithoel, Silverlode and Anduin Rivers, the edge of Fangorn Forest and South of Rivendell.
Mavora is a popular camping area during summer, with opportunities for fishing, boating, 4-wheel driving, hunting, horse trekking, mountain biking and tramping.
There are a number of day walks in the area, such as the South Mavora Track – a 4-6 return track and the Kiwi Burn Loop Track, which is 3 hours return, and also the 50km, 4-day tramping track; The Mavora – Greenstone Walkway. It links the Mavora Lakes camping area with the Greenstone Track, passing through open valley tussock land and beech forested hill country.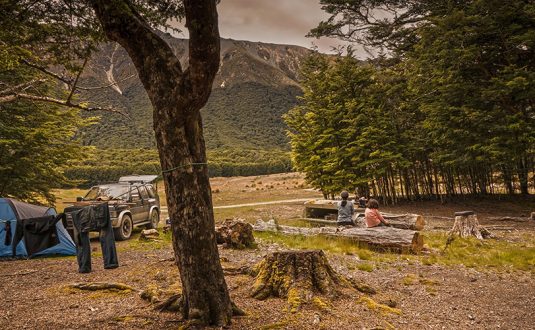 DOC Camping at Mavora Lakes
The DOC Mavora Lakes campsite has 60 non-powered tent sites with facilities such as long-drop toilets, BBQs, tap water, picnic tables and a boat launching ramp. Campfires in the designated fire spots are permitted except during fire bans.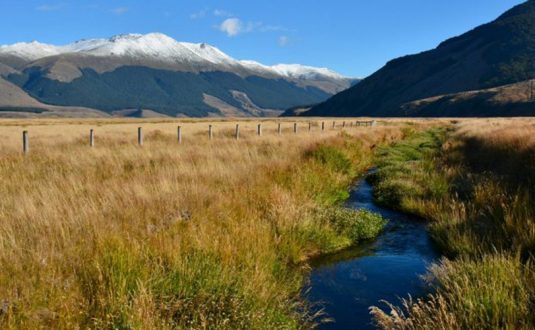 Eyre Mountains/Taka Ra Haka
Explore the relatively undeveloped conservation park Eyre Mountains (Taka Ra Haka) which is comprised of over 65,000 hectares of open tops, tarns, river valleys and a rugged mountain range that climbs up to 2000 meters – the highest peaks in Southland outside of Fiordland. A great variety of flora and fauna call this area home, […]
Ride the road less travelled!
So, what are you waiting for? It's time!