Things to do
The Around the Mountains Cycle Trail has plenty on offer! Beyond the breathtaking cycling routes, you could hop aboard the iconic Kingston Flyer for a nostalgic steam train ride, immerse yourself in the region's rich agricultural heritage with captivating farm tours, or take a leisurely boat ride to soak in the beauty of nearby lakes and rivers. For those seeking a touch of retail therapy, we've also included a selection of charming shops and galleries where you can discover unique local crafts and artworks. Get ready to indulge in a multitude of adventures, attractions, and cultural experiences that will truly enrich your exploration of this stunning region along the Around the Mountains Cycle Trail.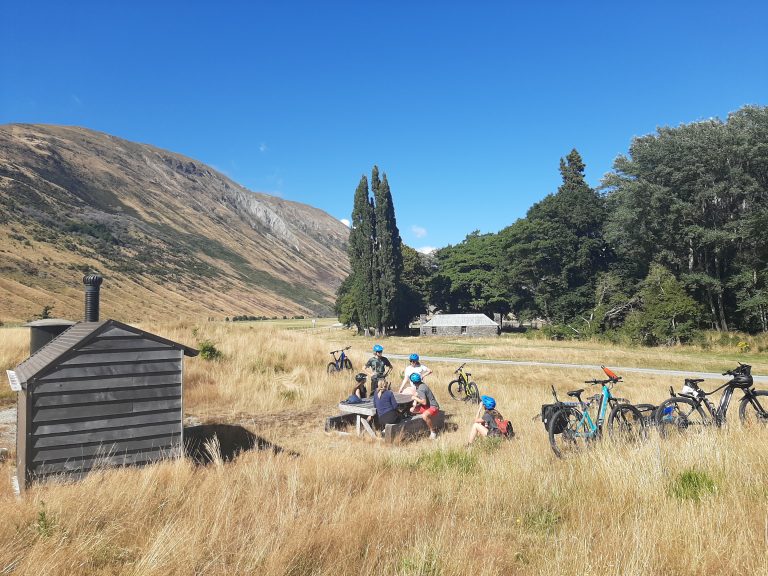 Want to hear all the latest trail news?
Be the first to know about new attractions, providers and track updates. We're a good penpal. Promise.
Discover your next adventure…
Embark on an unforgettable adventure in the picturesque wilderness of southern New Zealand with the Around the Mountains Cycle Trail! This unique trail takes you from the bustling energy of Queenstown to serene agricultural landscapes of Southland, showcasing a range of contrasts.
Cyclists of all levels will be thrilled with the diverse experience offered on this 186km trail, which can be tackled in either direction, starting from Kingston or Walter Peak. Take your time and enjoy the journey at a leisurely pace, it's an easy trail to conquer!
Ride the road less travelled!
So, what are you waiting for? It's time!