Five Rivers
As the sun sets and the light dances over the peaks of Taka Ra Haka, five streams trickle down from the mountainside. The Oswald, Acton, Dilston, Cromel and Irthing flow south-east to join the mighty Ōreti River. These are the bodies of water Five Rivers is named for.
The farm that takes its name from the area, Five Rivers Station, was the first inland station to be established in Southland and throughout its history it has been associated with a number of people of great significance to the region. However, the area's importance reaches far beyond the arrival of European settlers.
What eventually became known as Five Rivers was an area on a well-travelled route to inland pounamu – greenstone – collection areas for Māori, as well as visits to the nearby lakes at Te Anau, Manapouri, and Wakatipu.
Five Rivers is a junction for tourists – the gateway to Fiordland, Queenstown and Invercargill depending on which road you choose to follow.
Visit the Five Rivers café.  It's the perfect stop for lunch, delicious coffee or a homemade muffin or scone.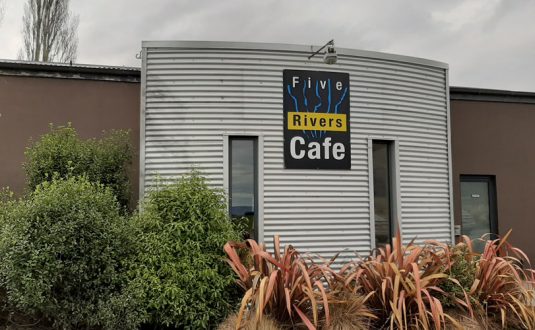 Five Rivers Café
Located just 14km from Lumsden, sits the iconic Five Rivers Café. It's the perfect stop for lunch, delicious coffee or a homemade muffin or scone. The café itself offers stunning scenic views of the mountains, especially from the garden area or beside the roaring fire in winter. With a unique atmosphere, it's a great option […]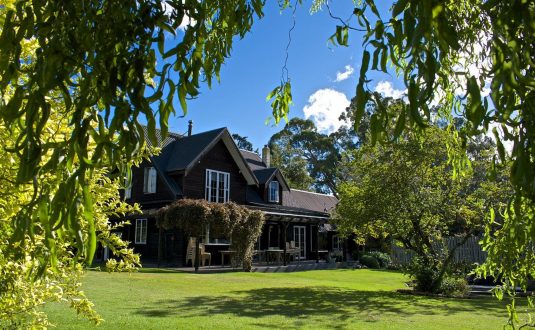 Five Rivers Retreat
Five Rivers Retreat is based 7km north of Lumsden and offers accommodation on a working farm in the heart of Northern Southland. It's an ideal base for trout fishing with the Acton Stream and Oreti River nearby, and we are conveniently located across the road of the Around the Mountains Cycle Trail access. Our home […]
Ride the road less travelled!
So, what are you waiting for? It's time!