Transport providers
Whether you need assistance with getting yourself from one point to another or ensuring that your gear is safely transported to your desired destinations, our knowledgeable providers are here to make it happen seamlessly. With their expertise, you can trust that you and your belongings will be efficiently and reliably taken care of, allowing you to focus on enjoying your cycling adventure without any worries. Sit back, relax, and let our transportation experts handle the logistics, ensuring that you and your gear are precisely where they need to be at the right time.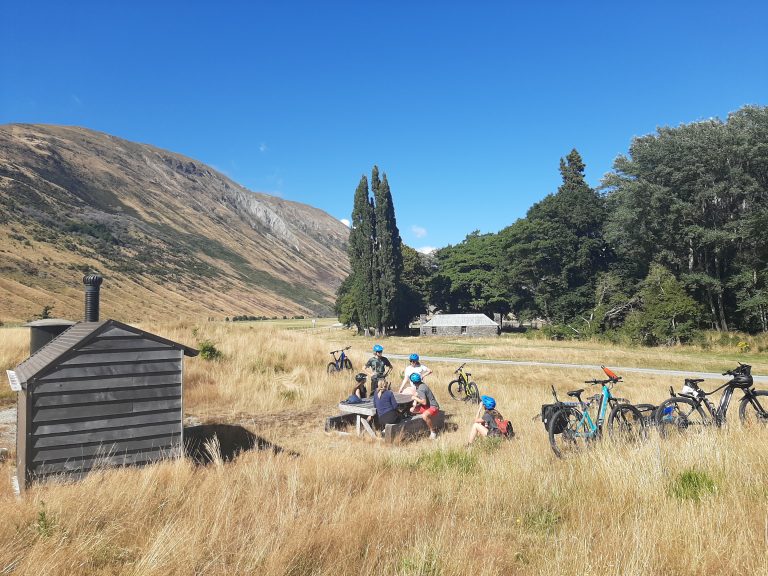 Want to hear all the latest trail news?
Be the first to know about new attractions, providers and track updates. We're a good penpal. Promise.
Discover your next adventure…
Embark on an unforgettable adventure in the picturesque wilderness of southern New Zealand with the Around the Mountains Cycle Trail! This unique trail takes you from the bustling energy of Queenstown to serene agricultural landscapes of Southland, showcasing a range of contrasts.
Cyclists of all levels will be thrilled with the diverse experience offered on this 186km trail, which can be tackled in either direction, starting from Kingston or Walter Peak. Take your time and enjoy the journey at a leisurely pace, it's an easy trail to conquer!
Ride the road less travelled!
So, what are you waiting for? It's time!